Participants – Cláudio Maretti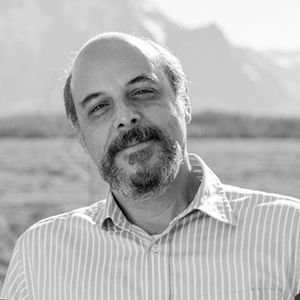 Cláudio Maretti holds a PhD in Human Geography from FFLCH-USP (São Paulo University; 2002). He currently develops Post-Doctoral activities on collaborative conservation in protected areas at the same institution. It is currently dedicated to better understanding the relationships regarding nature and society and to reflect on the importance of collaborative conservation, in addition to promoting a better understanding of commitments and goals (at the local, national and international levels) about nature conservation and its biodiversity, mitigation and adaptation to climate change and sustainable development. Since 2014, he has dedicated himself as Vice President of the World Commission on Protected Areas of the IUCN (International Union for the Conservation of Nature). He was president and director of the Chico Mendes Institute for Biodiversity Conservation (ICMBio; Brazilian institution responsible for federal conservation units; 2015-2018). He was also director of regional programs for WWF-Brasil for 4 years (with supervision of performance in the Pantanal, Cerrado, Atlantic Forest and Amazon). Provided consultancy, including at the international level, to the World Bank, Unesco, IUCN, IDB, Ecofuturo Institute, Biosphere Reserve of the Atlantic Forest, IPÊ, ISA and SOS Mata Atlântica. Among other distinctions, he won the Fred Packard Award from UICN CMAP, for dedicating his life to protected areas, and was recognized as one of the 100 most influential Brazilians by Época magazine for his performance in defense of biodiversity.
Consultor e pesquisador // consultant and researcher
Pós-doutorando na Geografia, USP (conservação colaborativa, áreas protegidas) // Post-doc at Geography - São Paulo Univ. (collaborative conservation, protected areas)
Membro do Conselho Consultivo do Centro Internacional de Água e Transdisciplinaridade (Cirat; http://cirat.org)
Ex presidente, diretor e coordenador // former president, director and coordinator: Instituto Chico Mendes de Conservação da Biodiversidade (ICMBio - Brazilian federal protected areas agency); WWF-Brasil; WWF Living Amazon Initiative; Fundação Florestal de São Paulo (state protected areas agency); etc.