Participants – Anna Rubbo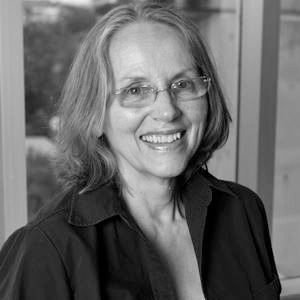 Dr. Anna Rubbo, LFRAIA, B.Arch. (U-Melbourne), D. Arch (U- Michigan). Senior researcher, Center for Sustainable Urban Development (CSUD), The Earth Institute, Columbia University.
Prior to joining CSUD in 2012, Anna was Associate Professor in the Faculty of Architecture, Design and Planning at the University of Sydney. A member of the UN Millennium Project Task Force on Improving the Lives of Slum Dwellers (2002-04), she went on to lead the Global Studio, an action research project to assist urban professionals to work effectively with the urban poor. Working with local partners, the program attracted over 600 students, academics and professionals from 66 universities and over 30 countries to its programs in Istanbul (2005), Vancouver (2006), Johannesburg (2007-09), and Bhopal (2012). The traveling exhibition People Building Better Cities which she developed at CSUD was shown from 2013-15 in 18 cities and 10 countries, including Rio de Janiero in 2013. An active participant at UN World Urban Forums, Anna has mounted events at WUFs 2006 2020, including at Habitat 111 in Quito. Currently, she is working on a three stage project, Accelerating the SDGs. She has written extensively on design education, most recently in Non-Standard Architectural Productions: Between Aesthetic Experience and Social Action (2020). She has also written on women, housing and development in Colombia, is co-author of Esclavitud y Libertad en el Valle del Rio Cauca (2011), and has published widely on American architect Marion Mahony Griffin. In 1996, Rubbo and Adrian Snodgrass founded the journal Architectural Theory Review. Made a Life Fellow of the Australian Institute of Architects in 2010, recognition also includes the 2014 UIA Vassilis Sgoutas Prize mention for humanitarian work in education, the Australian Education Award (2011), the 2009 Skandalaris Award for Entrepreneurship in Design at the University of Washington, and the RAIA Marion Mahony Griffin Prize (2006).